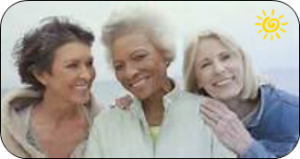 Those of us known as baby boomers (born 1946-1964) and beyond are having quite a ride. We've driven the economy and still have enormous influence on which businesses thrive. Think Gerber to Mattel to McDonalds to Ford/Chevy to Century 21…….
We've defined our own values and intend to live purposefully and as healthy as possible for several decades to come. We have so many cool options to take care of ourselves, and there is an overwhelming amount of information to choose from.
Some of the stats:
78,000,000 of us are aged 50+
10,000 people turn 65 every day (and I'm assuming at least half of those are women)
45% of all consumer goods are purchased by boomers.
77% of discretionary wealth belongs to the boomers.
27 million + of us use social networking- 19 million of those use FaceBook
82% of those using the internet research health and wellness information online
Our health:
43% have high blood pressure
39% are obese
24% have a walking disability
16% have diabetes
13% have COPD
The most common surgeries are joint replacement and cosmetic procedures
80% feel moderate stress
Our fitness:
59% track weight, diet, or exercise
52% have a sedentary lifestyle with no physical activity
35% get moderate physical activity 12 times/month
13% feel they are in excellent health
So, good news and challenges.
I have a firm conviction that we can use our resources to change the world for good- whether for ourselves, our families, our communities, or globally- and that we have the capacity at every age to improve our wellness.
By wellness I don't ignore physical conditions that are chronic or progressive. I just believe wellness isn't all physical and that every circumstance has lessons and growth for us as total beings. Ooh, that sounded so philosophical, huh. I've known people with disabilities more happy, fulfilled, and with more impact on the world than many of us who have been blessed with fully functioning bodies. I have more calm energy now in my late 50s than I did in my 20s. Or 30s. Or 40s. I intend to learn, grow, cultivate relationships, and yes, increase overall wellness for several more decades.
To Amazing Life!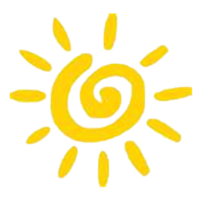 Debbie
More time to collect books, after all!
How about Younger Next Year for Women: Live Strong, Fit, and Sexy – Until You're 80 and Beyond by Chris Crowley and Henry S. Lodge, M.D.