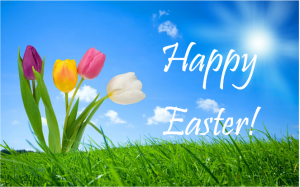 Traditional Easter brunch in our family includes our younger daughter Angie's totally delicious and decadent cinnamon rolls.  I've found that regular refined sugar reduces my energy so much that I'm experimenting more and more with less-refined alternatives.
The other clincher is that I've recently learned of a condition sometimes called Type 3 Diabetes.  It's when the brain cells become insulin resistant  and for some reason that increases the plaques that are connected to Alzheimers disease.  Both my Mother and her Father died from Alzheimers, and I intend to do all I can to prevent it.
We're fortunate these days to have several alternatives.  All except stevia are still concentrated sweeteners, but they tend to have lower glycemic indexes- meaning they affect the blood sugar less dramatically.  Two are highlighted for this recipe.
Coconut sugar has a slightly brown sugar flavor which can be intensified by using a small amount of molasses with it.  About 1-3 teaspoons molasses per cup of coconut sugar.  It have minerals and some fiber so one of the best sugar alternatives.
Evaporated cane juice isn't juice, it is granulated and looks almost like white sugar. There is a slight tan color to it, but no flavor and is a slight step above white sugar.  It's used exactly the same. For vegans, it is good to know that it's processed without animal bone char (which white sugar uses).  Costco has 10-pound bags, Fred Meyer has it in bulk, and a brand that many people like is Sucanat.
While these cinnamon rolls are definitely dessert and not meant as a meal, they are "healthified" and several steps up in nutrition.  Delicious too.  The recipe is adapted from a friend's with major dinner roll reputation, Alicia Graham.  Here it is: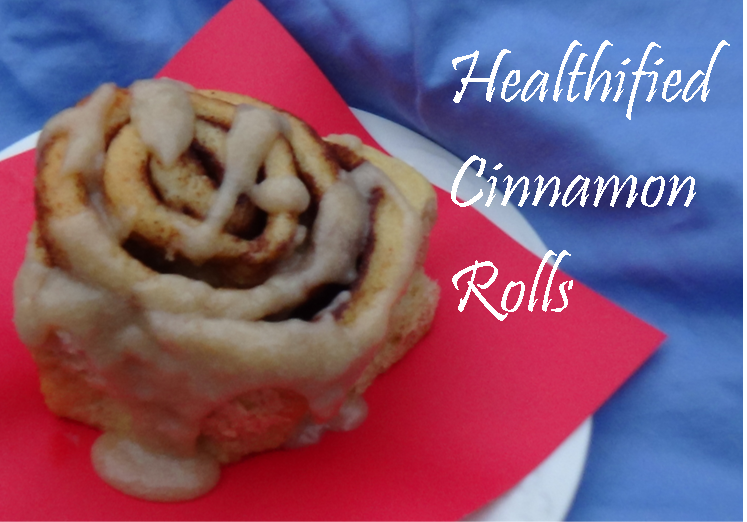 Roll dough:
1 tablespoon yeast (1 package)
¼ cup warm water
¾ cup lukewarm almond or coconut milk
¼ cup sugar (evaporated cane juice or coconut sugar)
1 teaspoon sea salt
1 egg (ideally 1+ ½ egg- so when doubling the recipe use 3 eggs)
¼ cup organic butter
1 ½ – 2 cups unbleached flour
1 ½- 2 cups whole wheat pastry flour (I use Bob's Red Mill Brand)
Cinnamon roll filling:
¼ cup organic butter
½ cup sugar (evaporated cane juice or coconut sugar)
2 tablespoons cinnamon
Optional: ½ cup chopped walnuts, almonds, or pecans
Dissolve yeast in warm water (as warm as a hot bath).  Sprinkle a small amount of the measured sugar over the yeast and let the mixture sit until it bubbles.  Meanwhile, heat the almond or coconut milk and butter together until the butter is very soft and the milk is warm (again, like a hot bath).
Mix the milk, butter, salt, eggs, and sugar together.  When the yeast mixture bubbles, mix it in.  Add 1 cup unbleached flour and 1 cup whole wheat flour and mix well.  Gradually add enough more flour (both kinds, about half of each) until the dough holds together.  Dump it all on a WELL floured bread board and knead for 5 minutes, adding more flour if needed.
When the dough is very smooth and elastic, place in an oiled bowl and leave it covered in a warm spot for 1-1 ½ hours, until it has doubled in size.  Punch it down.*  On well-floured bread board, roll the dough into large rectangle, about ¼ inch thick.  Spread with softened butter.  Mix cinnamon and the ½ cup sugar together and sprinkle on top of the butter.  Sprinkle nuts next, if using.  Roll up jelly roll fashion and cut into 1-inch slices using sharp knife.
Place in greased 9×13 pan and let rise for 1- 1 ½ hours.   Bake in a preheated oven at 350º for  12-20 minutes, until desired brown-ness.  I like them barely done, husband likes them quite brown.  Serve warm with glaze drizzled if desired.  Recipe below.
Vanilla Glaze
1 cup evaporated cane juice or coconut sugar
1 teaspoon vanilla extract
1 tablespoon butter, melted (if you want it even richer)
1-3 tablespoons non-dairy milk
Mix all ingredients except milk.  Add milk gradually to desired consistency.
*Note: For dinner rolls, eliminate the topping and form dough into rolls a little larger than a golf ball.  A double batch makes 24 rolls and fills a greased 11×17 jelly roll pan. Bake at 350º for 12-15 minutes.
Enjoy!
Debbie