Create a Life Full of Purpose and Passion
If you could live a life of purpose and passion aligned with nature, would you? Explore with Debbie Tuttle and her friends the concept that you CAN have it all while being Wealthy in the Woods.
Excerpt: "Asking twenty people who are drawn to nature what "wealthy in the woods" looks like will result in twenty different answers.  Some picture a log cabin-style mansion on a hill overlooking a lake.  Others envision a cozy place of solitude, snuggled up on a comfy couch in front of a fire with a cup of hot cocoa and a good book or movie or friend. What's most important is how they'll feel living there.

"Living in the woods is NOT about deprivation, being a hermit (though sometimes a brief period of hermitage sounds fabulous), nor cluttered, dingy living. I'm not suggesting subsistence living or the absence of any enriching activities which bring meaning to our life."

About the Author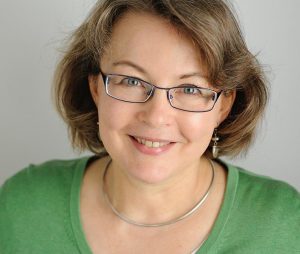 Debbie Tuttle is a big-picture kind of gal who loves sharing how life-enriching principles and practices fit together into a holistic wellness lifestyle.  Her degree in nursing, the study of herbalism, experience as a wellness and fitness educator, spiritual practices, and personal journey allow her to recognize high-quality opportunities for creating greater light.  Her passions include seeing people's superpowers, pointing them out, supporting and celebrating their development and successes.
She lives in the beautiful Pacific Northwest U.S. with her husband, Tom, and various children/ grandchildren/ cats, depending on the year.  She enjoys local and national travel for business and especially loves visiting her four grown, married children and her totally wonderful grandchildren.  She gets into cycling, yoga, tai-chi, Hawaii, green smoothies, many genres of music, and collecting and sharing resources in natural holistic health subjects, to name a few.
She uses the dōTERRA® network marketing culture and products in her A.S.P.E.N. Living business to unite, bless, build, and prosper as many people as possible.